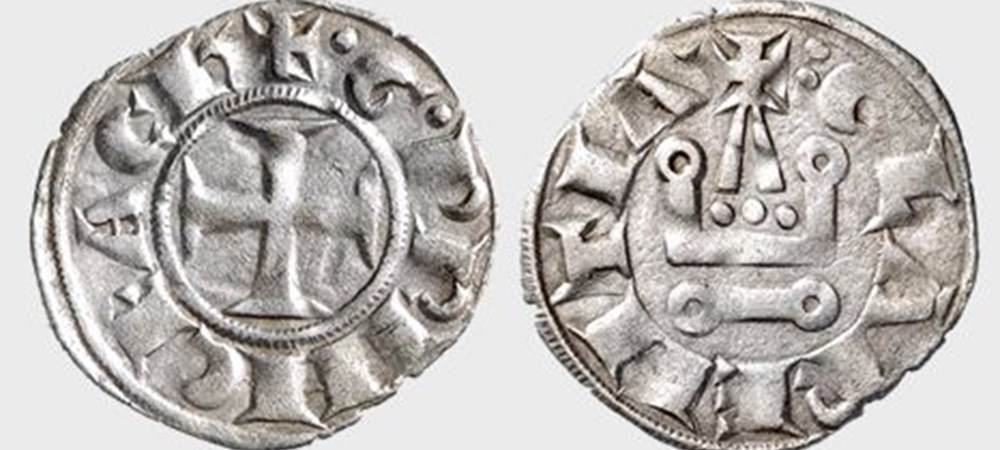 Coinage in the Western and Eastern Medieval World
In the 5th century AD the Peoples of the Great Raids issued coinage following the Late Roman and Byzantine prototypes. In the mid-8th century the basis of the European numismatic system was set which, until the 12th century, was dominated by the use of silver. From the 13th century, the fixed structure of the new European states, the development of trade networks and the internationalisation of transactions contributed in a mutually accepted numismatic system, where gold and silver coinages of the Italian cities were prevalent. In Greece, during the same period, coins of the Frankish states were produced and circulated.
In the 7th century BC in the East, the first Arab coins succeeded the silver coinage of the Persian kingdom of the Sasanians. In the beginning, the Arabs would adopt Sasanian and Byzantine prototypes but soon their coins bore no more images but inscriptions of religious and political content. Since the mid- 8th century, caliphates and small states minted gold, silver and copper coins in accordance with an almost uniform numismatic system adapted to trade activities in the Eastern world.
Text source
Image source