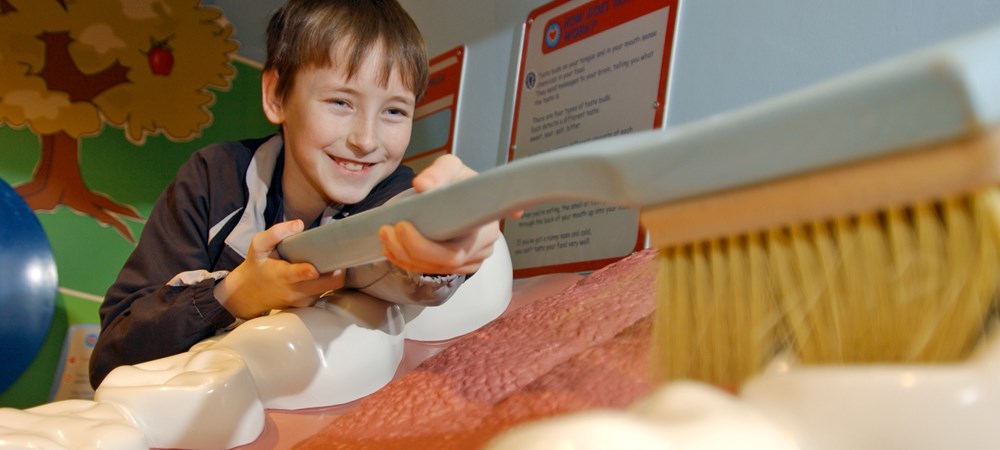 Life Zone
Younger visitors love exploring Life Zone!

Fun, educational and interactive, kids have a great time finding their way around the colourful, hands-on exhibits and learning more about how their bodies work and how to stay healthy.

They can follow the progress of a pea through the intestines, find out more about the brain, discover how high they can jump, and see how long human intestines are.

Children can also discover more about their teeth, what the brain smells of (cheese!), how their skeleton helps them move and bend, the difference between human and animal bones, and how hard the heart works, continually pumping blood to the lungs and delivering oxygen to the rest of the body.

The Life Zone! is one of our most popular exhibitions among families and children. It makes learning exciting and enjoyable and will inspire your kids to find out more.