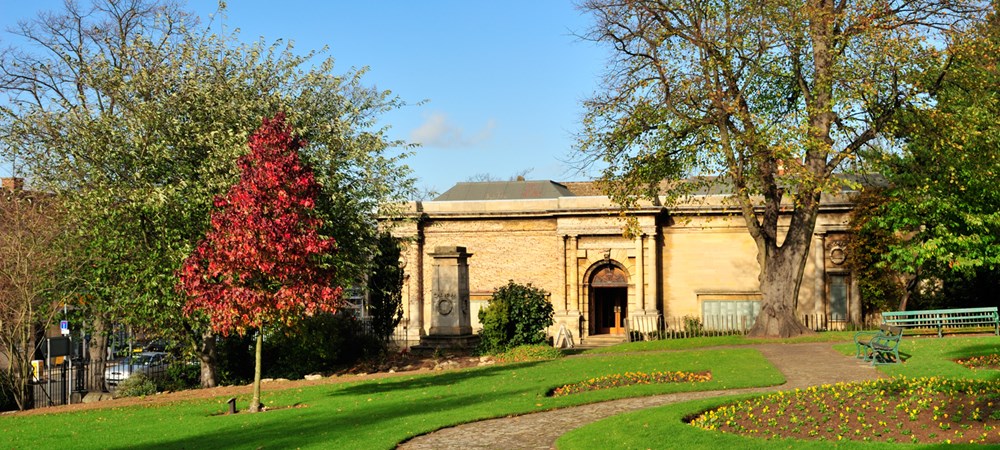 Kettering Museum & Art Gallery
Temporary exhibitions and regular activities make Kettering Museum and Art Gallery a lively and vibrant place to visit. At the Museum find out what makes Kettering unique. Covering the history of the Borough, the Museum is packed with fascinating objects including archaeology, natural history, geology, and costume. The Alfred East Gallery has a regular series of changing exhibitions by local artists, as well as a permanent collection gallery displaying the work of Sir Alfred East, T. C. Gotch and others.

Entrance Free
Entry to the Manor House Museum and Alfred East Art Gallery is free, however charges apply for some events and activities.

The Museum and Art Gallery are closed on bank holidays.

The Manor House Museum and Alfred East Art Gallery are situated in Sheep Street, Kettering, easy to get to by train, bus or by car. Both venues are situated in the Manor House Gardens close to the Library and the parish church of SS Peter and Paul.

History of the Manor House Museum
Probably stands on the site of the 'noble hall' created in the days of Abbot Walter de St Edmunds (1233-46), when Kettering was one of the most valuable possessions of Peterborough Monastery.

In 1720 John Bridges wrote 'Mr Sawyer's house, in which are old stone window frames, was formerly the Abbot's House'. The present building, though restored, has some seventeenth century features behind an eighteenth century facade.

History of the Alfred East Art Gallery
The Alfred East Art Gallery was built in 1913 to a design by J. A. Gotch using Weldon ashlar masonary to produce an imposing frontage. Which, with Piccadilly Buildings, forms an imposing entrance to the town centre.
---
---
Educational programs
We don't have anything to show you here.
---
Collections
We don't have anything to show you here.