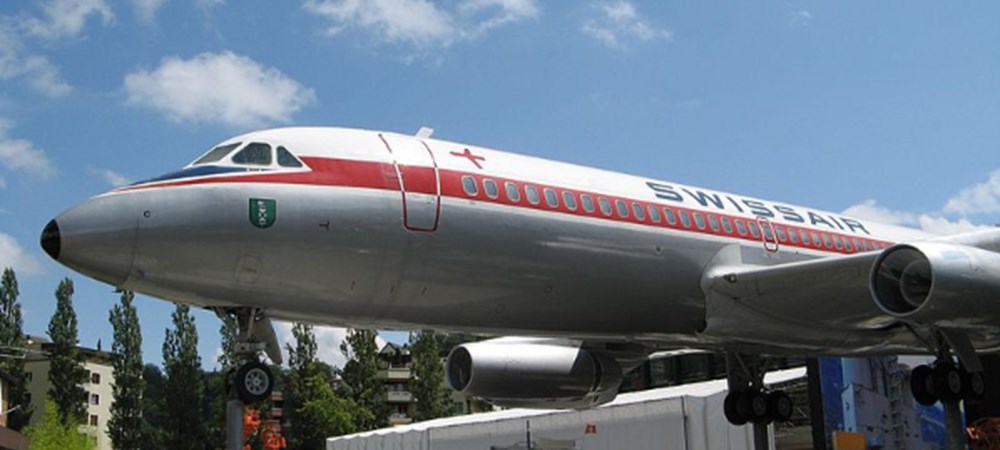 Swiss Museum of Transport
Verkehrshaus der Schweiz
The Swiss Transport Museum (Verkehrshaus der Schweiz) in Lucerne is a museum, opened in July 1959 and exhibiting all forms of transport (including locomotives, automobiles, ships, and aircraft) as well as communications. The museum also maintains a large collection of work by Hans Erni, a local painter and sculptor.
There are several other attractions in the museum besides the collection:
- Planetarium
- IMAX
- Swiss Arena, a 1:20,000 scale aerial photograph of Switzerland
It also houses EURECA, a 4.5 tonne satellite among the few space objects put into space and returned safely; EURECA and its return to Earth was a cooperative effort between several Western European countries and the United States in the 1990s.
A Spacelab Pallet was handed over to the Museum for permanent display on 5 March 2010. The Pallet, nicknamed Elvis, was used during the 8-day STS-46 mission, 31 July - 8 August 1992, when ESA astronaut Claude Nicollier was on board Shuttle Atlantis to deploy ESA's European Retrievable Carrier (Eureca) scientific mission and the joint NASA/Italian Space Agency Tethered Satellite System (TSS-1). The Pallet carried TSS-1 in the Shuttle's cargo bay.
Text source
Image source
---
Exhibitions and events
We don't have anything to show you here.
---
Educational programs
We don't have anything to show you here.
---
Collections
We don't have anything to show you here.