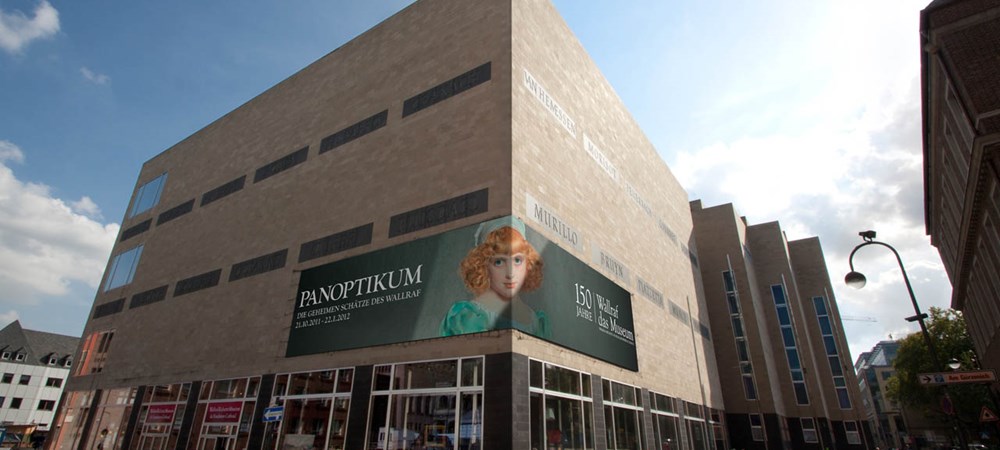 Wallraf-Richartz-Museum & Fondation Corboud
The Wallraf invites you to come face to face with great masterpieces of European art. The museum has one of the world's leading collections of mediaeval painting, with Stefan Lochner's "Madonna of the Rose Bower" as its greatest attraction. Other highlights include works by the Baroque masters, ranging from Rubens and Rembrandt to Murillo and Boucher, the German Romantics, French Realism, and Impressionism.

Embark on a voyage through 700 years of art history. Thanks to the paintings from the Fondation Corboud, the Wallraf-Richartz-Museum has the widest collection of impressionist and neo-impressionist art in Germany. Manet, Monet, Renoir, Pissarro, Sisley, Morisot, Signac and Seurat are all represented by outstanding works, and van Gogh, Cézanne, Gauguin, Bonnard, Ensor and Munch herald the way to modernism.

Experience a major painting gallery in a modern ambience
The building by Cologne's star architect Oswald Mathias Ungers (1926-2007) was opened in 2001, and captivates the eye with its clear proportions. The facilities for the permanent collection are constantly optimised. A wealth of information is provided in ways that invite visitors to look and think.

From Painting to Prints
The Print Room (2nd floor) presents works from its rich collection of master drawings, by artists ranging from Leonardo da Vinci to Albrecht Dürer, Rubens, Max Liebermann, Auguste Rodin, and many more.

Linger a while
Enjoy not only the permanent collection and the exhibitions, but also the newly appointed foyer, an excellent café, and the museum shop with its wide range of goods.

Tip: The picture window on the 3rd floor gives the best view of the cathedral, the city hall, St. Martin the Great, and the environs of Cologne.
---
Exhibitions and events
We don't have anything to show you here.
---
Educational programs
We don't have anything to show you here.
---
Collections
We don't have anything to show you here.