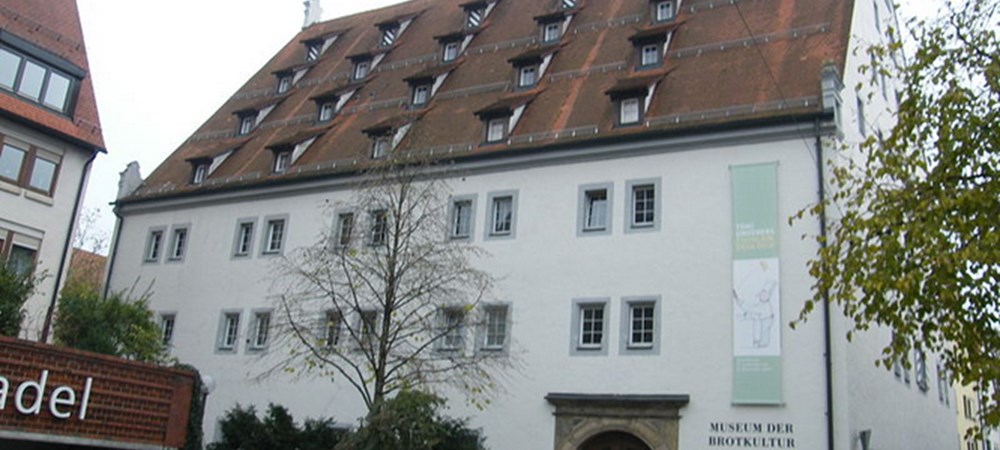 Museum of Bread Culture
Museum der Brotkultur
The unique museum is dedicated to the 6,000-year history of bread as an indispensable basis of human culture and civilisation. It owes its creation and growth to the decades-long personal commitment of Willy Eiselen (1896-1981) and his son Hermann Eiselen (born 1926). Both dealt in the manufacture and sale of bakery ingredients and were among the leading suppliers to the bakery trade.
The two entrepreneurs founded the museum as the German Bread Museum in 1955 as an association. The first permanent exhibition dates back to 1960. It was the first and for many years the only museum of its kind in the world. It was a strictly private institution funded by the founders. In 1991 the funding of the museum was taken over by the Eiselen Foundation, an independent charitable institution; at the same time the museum moved into the Salzstadel, a historic storehouse in the centre of Ulm.
Here the museum flourished, and in 2004 welcomed its one millionth visitor. A new permanent exhibition was opened in 2005 when the museum celebrated its 50th anniversary.
Text source
Image source
---
Exhibitions and events
We don't have anything to show you here.
---
Educational programs
We don't have anything to show you here.
---
Collections
We don't have anything to show you here.