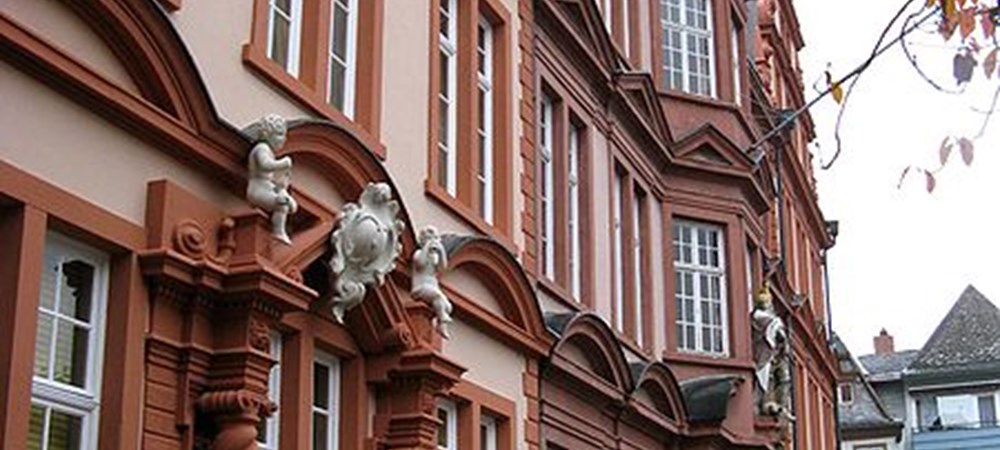 Gutenberg Museum Mainz
Gutenberg-Museum Mainz
Opposite the cathedral in the heart of the old part of Mainz in Germany lies the Gutenberg Museum.
It is one of the oldest museums of printing in the world and attracts experts and tourists from all corners of the globe.
In 1900, 500 years after Gutenberg's birth, a group of citizens founded the museum in Mainz. They wanted to honour the inventor, today's "man of the millennium", and present his technical and artistic achievements to the public at large. They also aimed to exhibit the writing and printing of as many different cultures as possible.
To help launch the museum, a number of publishers, manufacturers of printing machines and printing houses donated books, apparatus and machines. These formed the basis of the collection. In its first few years the museum was part of the city library, meaning that the most beautiful and characteristic volumes from the library's extensive collection could be requisitioned for the museum. Visitors were thus presented with a survey of almost 500 years of the printed book. In time the museum expanded to include sections on printing techniques, book art, job printing and ex-libris, graphics and posters, paper, the history of writing of all cultures of the world and modern artists' books.
The Gutenberg Museum was originally laid out in two rooms at the Kurfürstliches Schloß in Mainz, which also accommodated the city library. The museum moved into the new library building on the Rheinallee in 1912.
Text source
Image source
---
Exhibitions and events
We don't have anything to show you here.
---
Educational programs
We don't have anything to show you here.
---
Collections
We don't have anything to show you here.