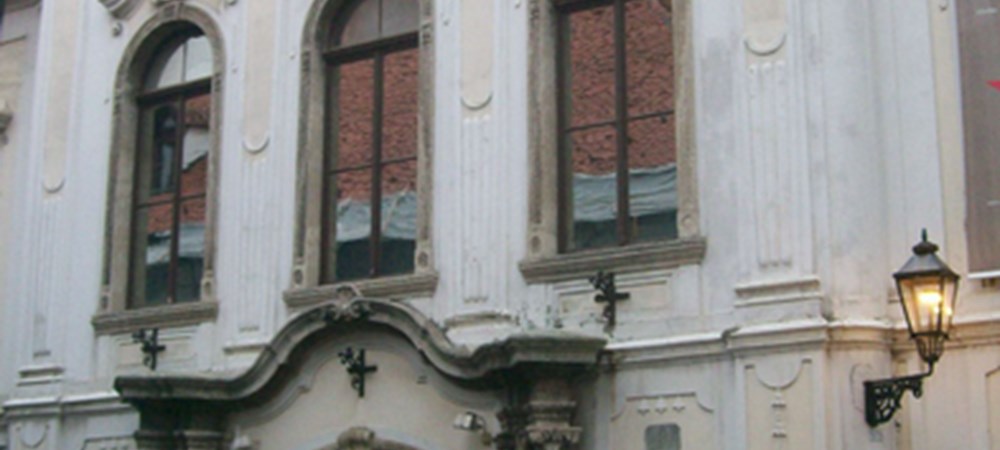 Croatian History Museum
Hrvatski povijesni muzej
The Croatian History Museum has developed from the former National Museum, founded in Zagreb in 1846.
The Museum is situated in the old part of the town, in the representative baroque palace called Vojković-Oršić-Rauch, which was built at the end of the 18th century. In the course of the history the palace frequently changed its owners and its tenants and mirrored the social and the financial status of the aristocratic families. On the facade of the palace, there is the coat of arms of the Vojković family. It is a coincidence that it is similar to the coat of arms of the earls Oršić, who were the second owners of the palace. After the Oršić family, the palace was owned by the baronial family Kulmer who were followed by the Rauchs, also barons. The interior of the palace from their time has been preserved. In the big ballroom on the first floor balls, concerts and theatrical performances were held, in which the representatives of the Croatian social elite of the 18th, the 19th, and the 20th centuries took part. After the Zagreb town had bought the palace from its last private owners in the 1930s, it became the residence of Zagreb mayors. In 1959 the palace was temporarily assigned to The History Museum of Croatia. After it had been merged with The Museum of the Revolution of the Peoples of Croatia in 1991, a new institution was founded - The Croatian History Museum.
The holdings of the Museum count more than 200 000 objects which have been placed in the palace itself as well as in the Meštrović-pavillion. The objects are arranged into 15 different museum-collections such as The Collection of Stone Monuments, The Collection of Paintings, Prints and Sculptures, The 20th Century Fine Art Collection, The Collection of Religious Artefacts, The Collection of Objects from Everyday Life, The Collection of Flags and Uniforms, The Heraldry and Sphragistic Collection, The Collection of Decorations, Plaques, Medals and Badges, The Collection of Edged Weapons and The Collection of Fire-Arms, The Map Collection, The First and the Second Documentary Collection, The Collection of Varia and The Collection of Photographs, Films and Negatives.
The museum also has a library, which is primarily intended for the qualified museum staff, but it is also opened for other users. In its publishing trade, the Museum has published over thirty collection catalogues and about forty catalogues of the thematic collections.
The Museum operates outside Zagreb, that is, it has authority over The Memorial Museum of Ivan Goran Kovačić in Lukovdol.
Text source:
http://www.hismus.hr/hrvatski/glavna.htm
Foto source:
http://commons.wikimedia.org/wiki/File:Hrvatski_povijesni_muzej.jpg
---
Exhibitions and events
We don't have anything to show you here.
---
Educational programs
We don't have anything to show you here.
---
Collections
We don't have anything to show you here.