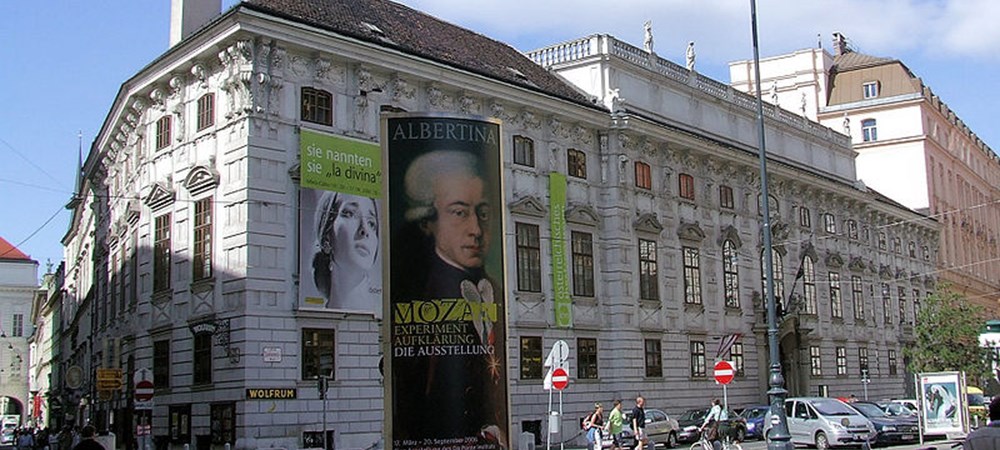 Austrian Theatre Museum
Österreichisches Theatermuseum
The Austrian Theatre Museum presents exhibitions on the themes central to the history of theatre-from spoken theatre to dance, from puppet shows to cinema and from pantomime to opera.
It brings together more than 100,000 hand sketches, nearly 1,000 stage prop and stage architecture models, over 700,000 photos, around 2,000 pieces of memorabilia having to do with famous actors and actresses, authors and composers, autographs of figures including Beethoven, Goethe and Mahler, Klimt's painting "Nuda Veritas" and costumes, some of which were made according to designs by Kokoschka and Wotruba. With nearly 2 million items in its collections, it is probably the world's largest museum of its kind. And to academics and anyone else interested in theatre, its archive represents an inestimably valuable resource. The library contains around 80,000 books and periodicals.
A special room is dedicated to art nouveau artist Richard Teschner (1879-1948) and his revolutionary theatre of figures, the so-called Figurenspiegel (Figure Mirror) (performance dates/times).
The unique quality of the theatre museum consists last but not least in its location next to the Hofburg: the magnificent baroque Palais Lobkowitz with its famous Eroica Hall, in which Beethoven gave numerous concerts.
Text source:
http://www.khm.at/nocache/de/oetm/
Foto source:
http://commons.wikimedia.org/wiki/File:Palais_Lobkowitz3.jpg
---
Exhibitions and events
We don't have anything to show you here.
---
Educational programs
We don't have anything to show you here.
---