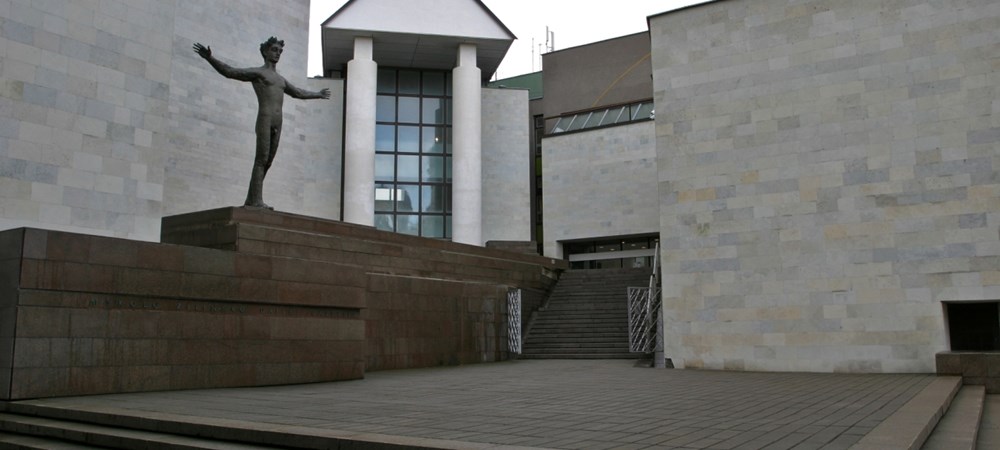 M. Žilinskas Art Gallery (closed for reconstruction)
This modern gallery was opened in 1989 and is named after Mykolas Žilinskas (1904–1992) one the most famous Lithuanian art collectors of the 20th century.

The largest Lithuanian collection of Ancient Egyptian artifacts is kept in the museum. It is also possible to see oil lamps as well as the Ancient Roman glass and coins in the collection. The antique collection of ceramics impresses by its diversity of forms, artistic black-figured and red-figured décor. The history of porcelain is introduced through the samples of Chinese and Japanese porcelain as well as those of the best known European porcelain manufactures. Here are also presented European fine art of the 16 th to the 20 th centuries. The works by many famous artists from countries that were leading in the development of Western art, namely Italy, France, the Netherlands, Spain and Germany are represented here together with those from countries which formed their own identity through national schools, namely Austria, the USA, Eastern Europe and the Baltic countries.

A tactile exposition The Museum for the Blind, which is opened on the ground floor of the gallery, provides an opportunity for blind people to get familiar with modern and contemporary art. Only original works of art are displayed in the exhibition. They include sculptures, painting, textile, graphics, glass, installations, and objects.
---
Exhibitions and events
Virtual exhibitions
---
Educational programs
We don't have anything to show you here.
---