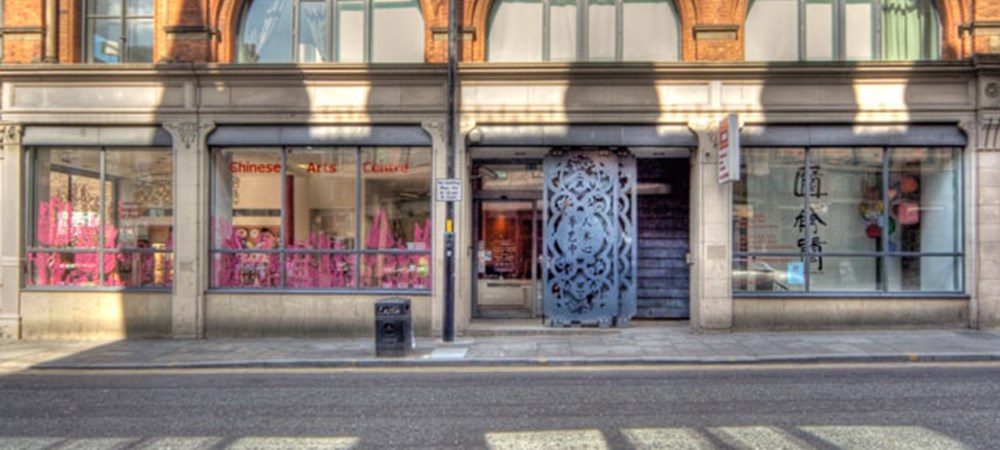 Chinese Arts Centre
Chinese Arts Centre is the leading organisation for the promotion of contemporary Chinese art in the UK.
Working with the best creative talent we run a lively programme of exhibitions, residencies, engagement projects, festivals, international projects and events which support innovation and that reflect the dynamism of contemporary Chinese art.
Chinese Arts Centre believes in the importance of ongoing dialogue and exchange in shaping our understanding of the changing world, and the need for a diversity of perspectives in contemporary visual arts. We create meaningful encounters between artists, audiences, cultures and ideas that make contemporary art and culture relevant to diverse audiences.
Chinese Arts Centre responds to the increasing importance of China and Chinese culture in an international context with shifting centres and sets out to explore what this means for artists and audiences. Our ongoing commitment to an evolving definition of Chinese art uniquely positions us to track changes, recognise trends, and identify emerging artists as to bring pertinent questions to the fore.
Chinese Arts Centre is based in Manchester, the city with the second largest Chinese community in the UK, and the organisation is part of the region's rich Chinese heritage. As a vibrant artistic city, Manchester is home to a busy population of artists and creators and Chinese Arts Centre is proud to be part of the area's thriving contemporary arts scene.
Chinese Arts Centre's purpose built centre provides a truly unique visitor experience. Our RIBA award-winning building houses a stylish Tea House, Resource Area and Shop. On the lower level of the centre, the Jasmine Suite offers a perfect setting for a wide range of functions and events.
Throughout the centre look closely as you will find a whole host of Permanent Art Installations by contemporary Chinese artists and interesting design features that reference Chinese culture.
Opened in 2003 following an Arts Council England Lottery Grant, Chinese Arts Centre's RIBA award winning building contains a gallery, live/work residency studio, tea house, shop, resource area and corporate hire facility. The main gallery hosts a challenging and innovative exhibition programme showcasing the very best of contemporary Chinese art. The unique 'Breathe' residency project space provides resident artists with a living area, studio and exhibition space.
Text source
Photo source
---
Exhibitions and events
We don't have anything to show you here.
---
Educational programs
We don't have anything to show you here.
---
Collections
We don't have anything to show you here.