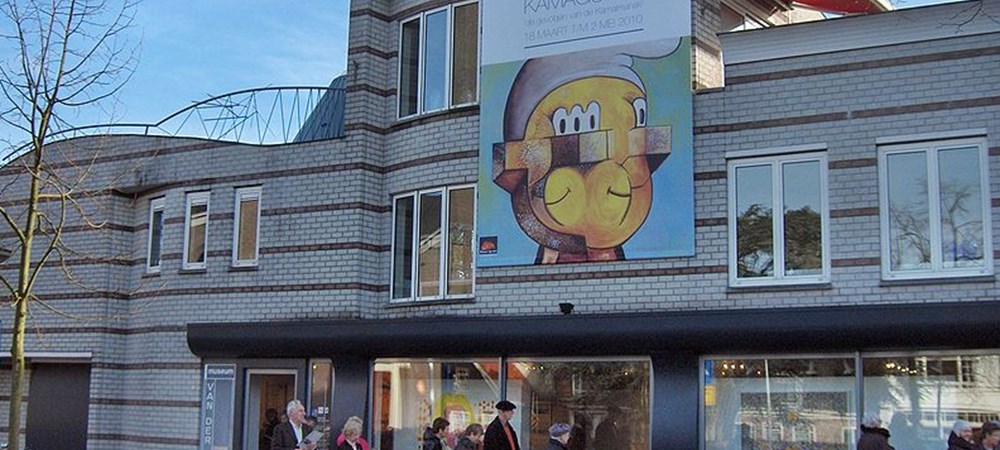 Museum Jan van der Togt
The Dutch industrialist Jan van der Togt was one of the generous collectors of modern art who made their treasures accessible to the general public. He took the initiative in establishing a fund for the building of a new public museum in which his collection would find a permanent home. The Jan van der Togt Museum opened in 1991. It is housed in a stylish building, incorporates the latest architectural museum designs and attracts ever-growing numbers of visitors thanks to its impressive permanent collection and a varied programme of (sales) exhibitions featuring artists from the Netherlands and abroad.
Besides exhibitions from its permanent collection, the Jan van der Togt Museum holds special exhibitions of works by well-known and less well-known but invariably interesting visual artists, including Eugène Brands, Karel Appel, Corneille, Hugo Claus, and Sam Francis, to mention but a few of the better-known names. Up-and-coming talents, however, are also given a change to present their work in a museum environment. It is this combination of permanent and surprising special exhibitions that makes the Jan van der Togt Museum a true art centre: a meeting place for artists, art collectors and art lovers alike.
Text source
Image source
---
Exhibitions and events
We don't have anything to show you here.
---
Educational programs
We don't have anything to show you here.
---
Collections
We don't have anything to show you here.