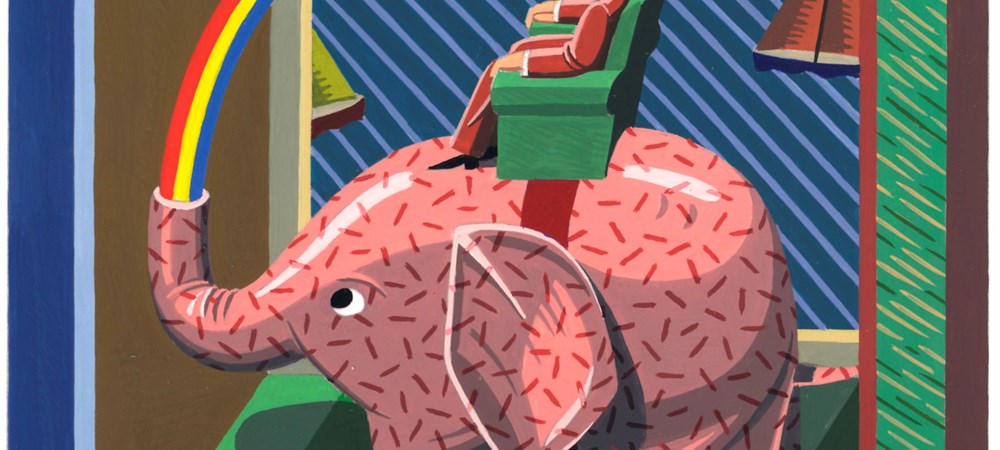 Robin MacFarlan: Views from a Playroom
Through images of toys and objects that we take for granted Robin MacFarlan's 'views from a playroom' are views on life in which the roles of toys, objects and people are interchangeable. In scenes that are simultaneously natural and ludicrous, toys that were once our playthings now play with us – as they laugh and joke and quietly mock the behaviour of the adults we have since become.
Robin MacFarlan is an artist and printmaker whose work has been exhibited widely both in the UK and abroad and is represented in numerous private and public collections, including the Ashmolean Museum and The University of Wales. He studies at Somerset College of Art and Norwich College of Art and as a member of the Artichoke Printworkshop in Brixton. For many years he also worked as an illustrator for clients such as the Financial Times. The Guardian and The Times Supplements.