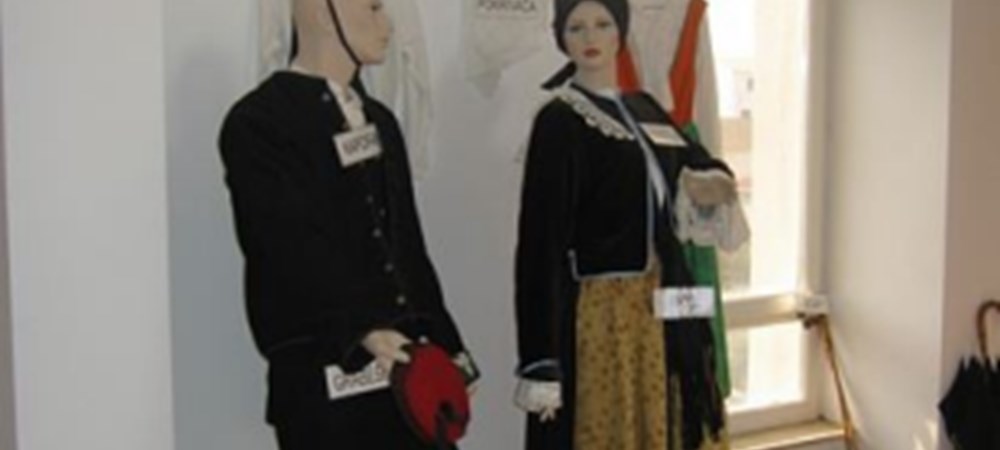 Ethnographical collection
The collection is set up in the form of a replica of one Novalja home from the beginning, i.e. middle of the past century. Visitors first meet the dolls of householders dressed in national costumes, and circular walk gets them to see parents" bedroom, childrens" bedroom, kitchen, bathroom etc.
All the exhibits have local names written near them.
The collection is set up on the second floor and is constantly enriched.
Text source
Image source