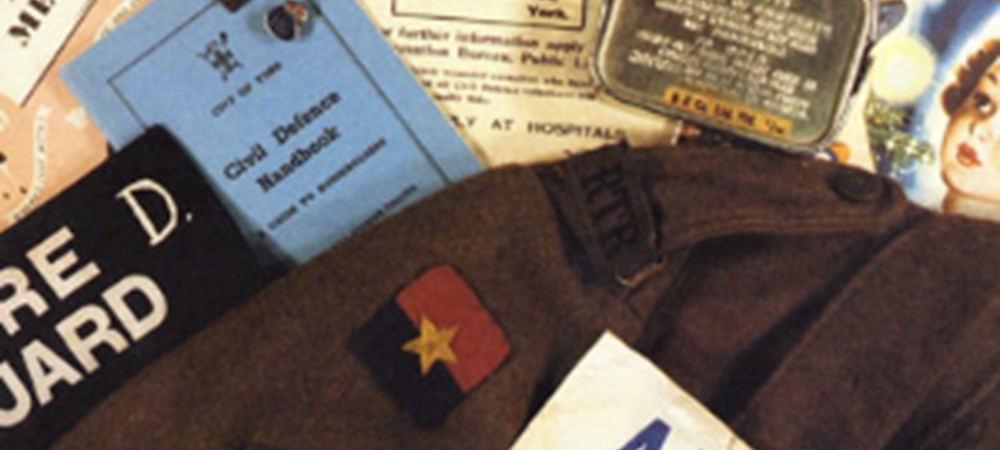 Seeing it Through
This exhibition shows how the Second World War affected the everyday lives of people in Britain by using the experiences, artefacts, costumes, photographs and ephemera of the people of York.
Housewives, railwaymen, munitions workers, shopkeepers, conscientious objectors, soldiers, sailors, airmen and many more roles are represented alongside Air Raid Wardens, WVS and other voluntary services.
The displays show how these people coped with wartime changes such as food shortages, identity cards, the black market and having to carry a gas mask everywhere.
Text source
Image source