---

Wonderful collections from Europe's museums and galleries
Design Museum Gent Museum of Fine Arts Vienna
East Bohemian Museum Museum of Fine Arts Budapest


---

It's time to vote for your representatives on the new Europeana Members' Council!

In July Europeana, the European Digital Library, shared their vision for what can be achieved over the next five years (Strategy 2020). Putting in place the new governance structure is a first concrete step towards realising the ambitions as set out in the strategy.

The Elections 2014 are being held to elect Network Members to serve on the very first Members Council of Europeana Association. A total of 25 Councillors will sit on the Members Council in 2014, growing to a maximum of 50 Councillors in 2016.

Now is the time to vote for your representatives! See the nominees, read the Elections Rules and cast your vote! You only have until midnight CET 7th November 2014 to do so.

We have our own candidate SAŠO ZAGORANSKI to represent the European Museums Network, contribute on strategic and technical perspectives, helping Europeana become a truly invaluable resource for everyone interested in cultural history.

To vote you have to be a member of the Europeana Network. If you're not a member yet, you can join by filling in the short form here. After joining you can VOTE HERE.

We thank you in advance for your support!


---

Have you seen your Museums user profile?
As a registered user of Museums.EU, you can write reviews and mark your favourites. To give you an overview of your activity, we have created user profiles. Your user profile also lets you control your account settings (like changing your name or your password).
To access your profile:
- Log in with your username and password. You can also log in with your Facebook account.
- Click on your username in the top menu to display your profile.


---

We'd love to hear from you
Are we missing museums in your hometown or is their data incorrect? Maybe there is an exhibition going on and it's not on Museums yet?

Please suggest an update! Also, let us know if you have any questions or suggestions. We'll be happy to hear from you!

---

Counting down to the .EU Web Awards ceremony!
With the help of your nominations Museums.EU made it to the finale of the .EU Web awards, an online competition launched with the objective to distinguish and award .EU websites.
The winners will be announced during the awards ceremony in Brussels on 19 November 2014. Thank you for your support and keep your fingers crossed!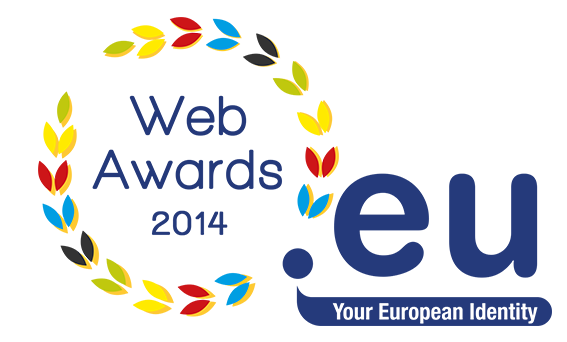 ---

Almost 30.000 followers!
Thank you, dear fans! Our Facebook and Twitter pages have gathered almost 30.000 followers in only a few months. We share interesting stories and highlight outstanding content every day, so why not join us?
Do you read our blog? We keep you entertained and well informed with posts about Museums and other related projects.