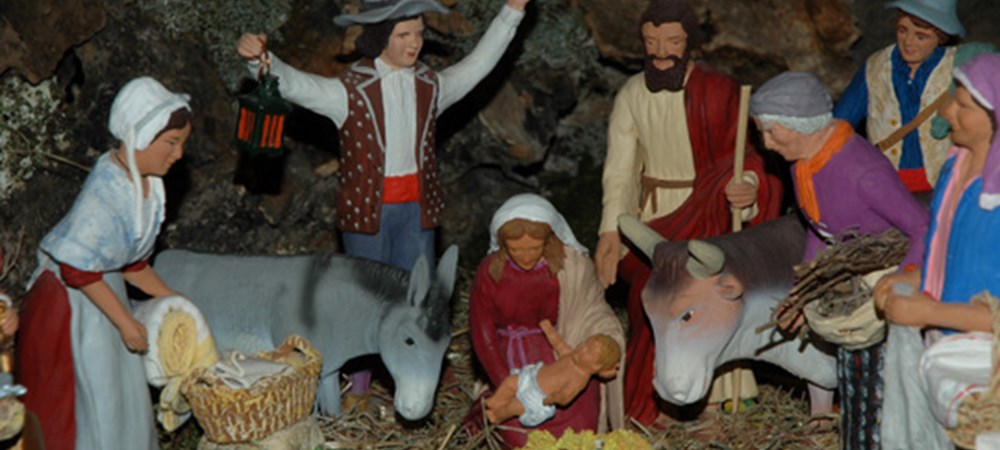 Santon Museum
Musée du Santon
Santons are small hand-painted, terracotta nativity scene figurines produced in the Provence region of southeastern France. In a traditional Provençal crèche, there are 55 individual figures representing various characters from Provençal village life such as the scissors grinder, the fishwife, the blind man, and the chestnut seller.
Upon arrival at the Marcel Carbonel Workshops, take the time to visit the Museum. A journey of great wealth and richness awaits you, through time (18th, 19th and early 20th century, the present) and all over the planet.
More than two thousands items are there to guide you in your discovery of past and present techniques, from here and abroad: rough soil, terra cotta, polychrome, carved wood, corn, cork, wood and paper, wood and fabric, wood and lead, Murano spun glass, plaster, ceramics, porcelain...
Lastly, the Marcel Carbonel Museum houses the greatest international names: Puccinelli, Volaire, Gaubert-Caillol, Guiomar, Grasso, Peppe, Guichard, Famille Neveu, Filippi, Berger, Pontet, Abramo Grotaglie, Lagnel, Marie Simon, Abbot Sumien, Jouve, Griscione, Cruz Avalos, Pierre Graille...
Not to be missed, the Marcel Carbonel cribs and Santons: subjects of the Moorish Pastorale, miniature cribs, prize winning figurines in the Best Workman of France contest, reproductions from plaster moulds of the 18th century.
Text source
Image source
---
Exhibitions and events
We don't have anything to show you here.
---
Educational programs
We don't have anything to show you here.
---
Collections
We don't have anything to show you here.