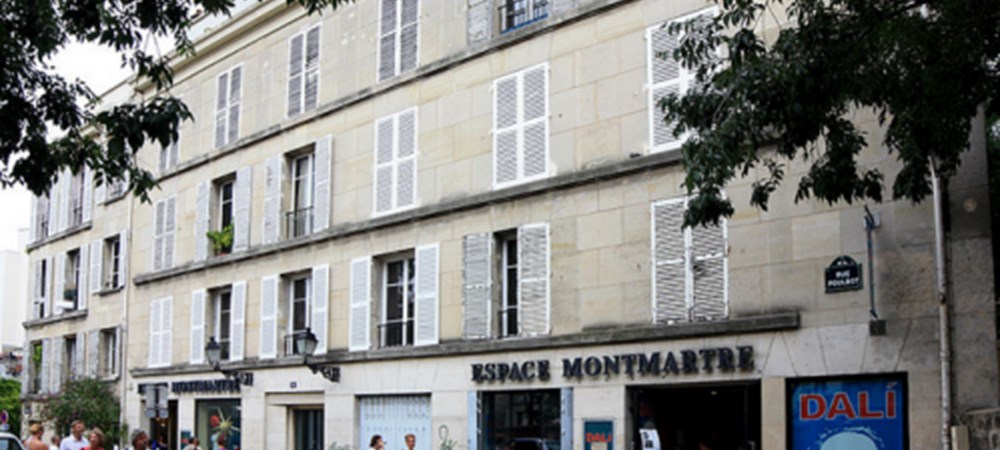 Espace Dali
The Espace Dali is a unique permanent exhibition entirely devoted to the master of surrealism, Salvador Dali and more particularly to his sculptures and engravings. The museum, near the famous Place du Tertre in Montmartre, has more than 300 original artworks which feature the phantasmagorical world of one of the major 20th century artists.
The Espace Dali is France's biggest collection of Dalinian sculptures, which represent a significant aspect of the artistic creation of Dali. The collection reveals three dimensional realizations of the most famous surrealistic images of the artist. Famous original sculptures such as the Space Elephant or Alice in Wonderland are obviously presented but the visitor also discovers other aspects of the Dalinian genius, with for example artworks made on paper such as Moses and monotheism, Memories of Surrealism, Don Quixote, etc.
Salvador Dali's work has illustrated major literature, mythology, History and religion topics. Through this significant work, he expresses his own vision of the poetic and literary universal topics.
A phantasmagorical music guides the visitor from an artwork to the other, while creative workshops for children give them the opportunity to get familiarized with Dali's work. An art gallery is adjacent to the museum. In a way, the Espace Dali looks like the artist: theatrical, phantasmagorical, colorful, in other words: surrealistic.
Two galleries are completing the place: the Galerie Dali which presents a selection of some of the artist's artworks (sculptures, engravings and lithographs), and the Galerie Montmartre which reveals, with the Parisian roofs panorama in the background, several contemporary artists.
Text source
Image source
---
Exhibitions and events
We don't have anything to show you here.
---
Educational programs
We don't have anything to show you here.
---
Collections
We don't have anything to show you here.