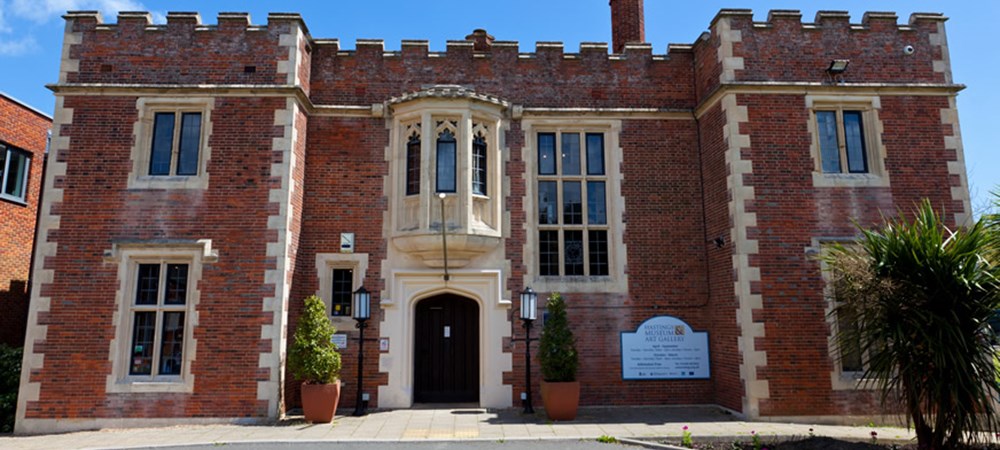 Hastings Museum and Art Gallery
Hastings Museum contains a rich and exotic mixture of fine paintings and china, the cultures of other lands, well-known personalities such as John Logie Baird and Robert Tressell, and a contrasting view of local wildlife today and as it would have been 150 million years ago.

There are plenty of special features for children, with fossils that transform into dinosaurs, prehistoric crocodiles and fish, a diorama of local animals and birds, Native American Galleries complete with tipi and buffalo, and a display on Hastings born conservationist, Grey Owl.

The most spectacular part of the Museum is the magnificent Durbar Hall constructed for the Indian and Colonial Exhibition of 1886 as part of an Indian Palace. It now contains displays relating to the Indian subcontinent, and to the life of the Brassey family with artefacts collected on their voyages around the world in the 19th century.

The Local Studies Room provides access to the Museum's archive and reserve collections, including the Burton Collection, Borough records and title deeds, as well as large collections of photographs, maps and ephemera.
---
Exhibitions and events
We don't have anything to show you here.
---
Educational programs
We don't have anything to show you here.
---
Collections
We don't have anything to show you here.