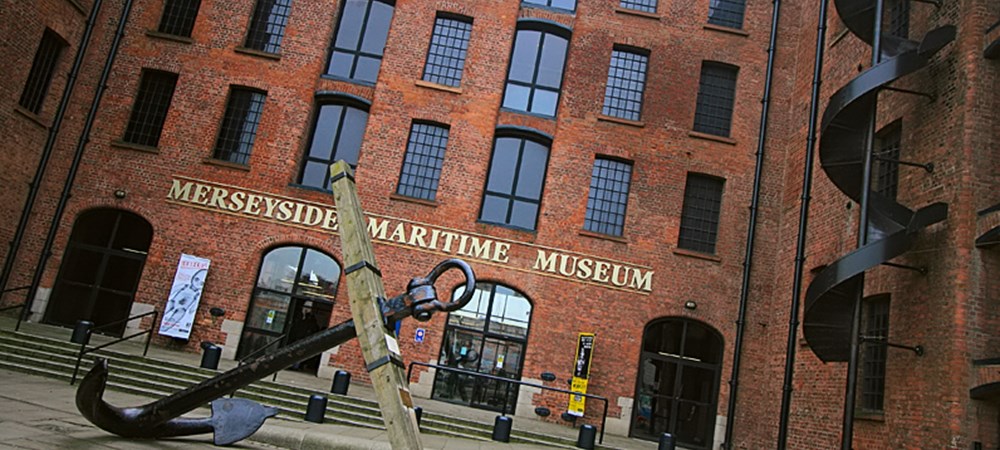 Merseyside Maritime Museum
The Merseyside Maritime Museum is a museum based in the city of Liverpool, Merseyside, England. It is part of National Museums Liverpool and an Anchor Point of ERIH, The European Route of Industrial Heritage. Opened in 1980 and expanded in 1986, the museum occupies warehouse block D at the Albert Dock, along with the Piermaster's House, Canning Half Tide Dock and Canning Graving Docks.
The city's seafaring heritage is brought to life within the historic Albert Dock. The museum's collections reflect the international importance of Liverpool as a gateway to the world, including its role in the transatlantic slave trade and emigration, the merchant navy and the RMS Titanic. The UK Border Agency National Museum, 'Seized! The Border and Customs uncovered' is located in the basement gallery of the building.
Text source:
http://en.wikipedia.org/wiki/Merseyside_Maritime_Museum
Photo source:
http://commons.wikimedia.org/wiki/File:Albert_Dock_Merseyside_Maritime_Museum.jpg
---
---
Educational programs
We don't have anything to show you here.
---
Collections
We don't have anything to show you here.