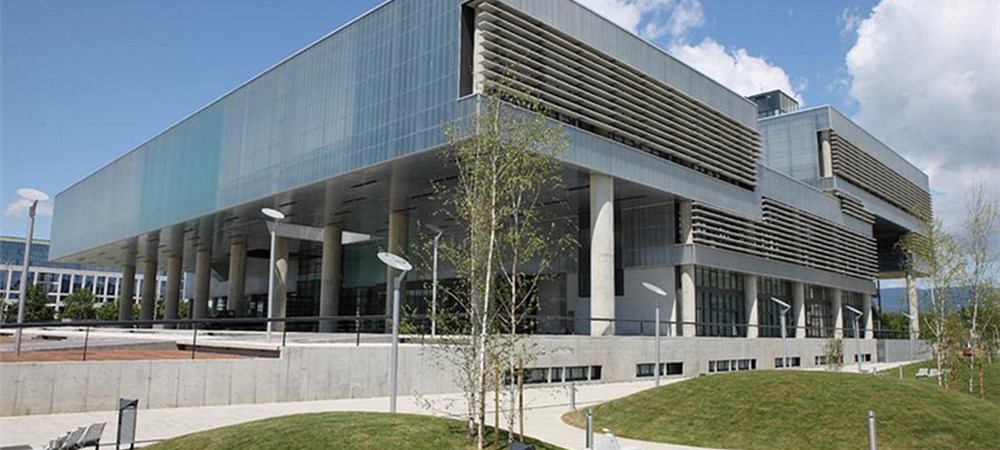 Museum of Contemporary Art
Muzej suvremene umjetnosti
Museum of Contemporary Art is the present-day name for Zagreb Municipal Galleries, which formerly consisted of Contemporary Art Gallery, Centre for Photography, Film, and Television, Benko Horvat Collection, Library, and Documentation Department. Prior to its separation, the institution also included Atelier Meštrović (today's Meštrović Foundation), Primitive Art Gallery (Croatian Museum of Naive Art), and "Jozo Kljaković" Collection (now managed by Centre for Visual Art Education).
The Museum is situated in the Upper Town of Zagreb, with two different addresses: the exhibition venue is located at St Catherine Square No. 2, in Count Kulmer's baroque palace, while the library, documentation archive, and management is located at Habdelićeva Street No. 2.
Most of the Museum's collection consists of Croatian and international authors that were active after 1950. It also includes various donations made to the City of Zagreb, such as the heterogeneous art collection of Benko Horvat, the opus of architect, urban planner, and painter Josip Seissel, organized in the Silvana Seissel Donation, and the special collection of architect Vjenceslav Richter, together with the house in which he lived and worked. In 2006, the Museum came into possession of Tošo Dabac Archive and its latest comprehensive acquisition has been that of Atelier Kožarić.
Many artworks from the Museum's collection belong to the international movement of New Tendencies, founded in 1961 at its premises, which testifies of Zagreb's role as one of the most interesting European art centres of the time. Five events organized by the Museum before 1973 featured numerous outstanding artists such as Victor Vasarely, Jesus Raphael Soto, Julio Le Parc, Otto Piene, and Zero Group, as well as influential artists and theoreticians such as Abraham Moles and Umberto Eco.
Text source:
http://www.msu.hr/#/hr/65/
Foto source:
http://croatia.hr/Images/t900x600-7557/Muzej-suvremene-umjetnosti.jpg
---
Exhibitions and events
We don't have anything to show you here.
---
Educational programs
We don't have anything to show you here.
---
Collections
We don't have anything to show you here.