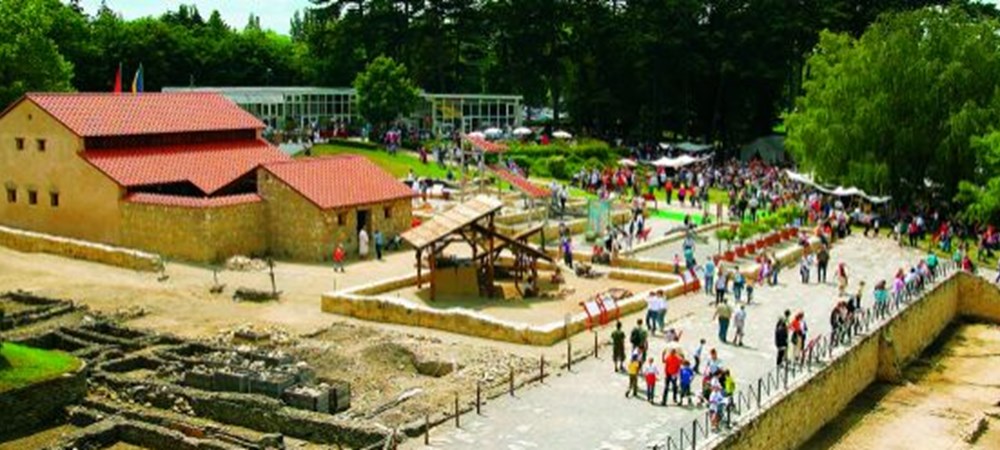 Archaeological Park Carnuntum
Archäologischer Park Carnuntum
Carnuntum, city of emperors, has been reborn. Uniquely throughout the world a whole city quarter has been reconstructed on the original site. Just as if time had stopped 1700 years ago, when Carnuntum was the scene of an event that was to have a lasting effect on the world.
On 11 November 308 AD three Roman emperors decided the future of the Roman Empire. The results of this emperors' conference were partly responsible for the triumph of Christianity and thus of western culture. But even before this event Carnuntum was at the centre of world politics again and again. Tiberius, Marcus Aurelius or Septimius Severus – they all influenced the history of the city of emperors.
A visit to Carnuntum brings the Romans back to life: structural masterpieces, romantically transfigured ruins and priceless treasures – and all this only half an hour by car from Vienna and Bratislava.
Text source:
http://www.carnuntum.co.at/park/ihr-besuch-in-carnuntum
Foto source:
http://www.austria.info/media/13712/freilichtmuseum-carnuntum--archaeologischer-park-carnuntum--d.jpg
---
Exhibitions and events
We don't have anything to show you here.
---
Educational programs
We don't have anything to show you here.
---
Collections
We don't have anything to show you here.