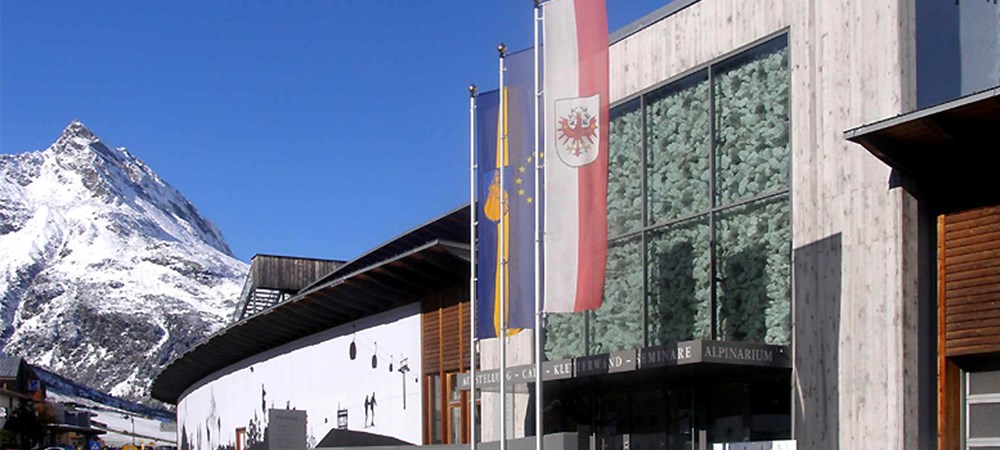 Alpinarium Galtür
In 1999 the major avalanche disaster had especially serious consequences for Galtür. As a result, extensive avalanche protection, in keeping with the most recent, technical and state-of-the-art innovations, was installed. A central element of the 234 metre long and 19 metre high protective wall is the Galtür Alpinarium. The combination of protective wall and exhibition room makes the architecture of the Alpinarium unique in the entire world.
The modern and artistic design of the building interior and the exterior architecture, matched to the natural surroundings, are indeed impressive. Inside the building is a room dedicated to the memory of those who perished on 23 February, 1999.
The Alpine Exhibition in Tyrol takes you to the world of the mountains, while you can train on the indoor climbing wall without danger of falling and the Internet lounge offers you access to the World Wide Web even during your holiday. In addition, a café with sun terrace and seminar rooms also awaits your visit.
Text source:
http://www.austria.info/at/kunst-kultur-in-oesterreich/alpinarium-galtuer-1265452.html; http://www.galtuer.com/alpinarium-exhibition-tyrol.en.htm
Foto source:
http://www.alpinarium.at/uploads/pics/alpinarium-galtuer-01_02.jpg
---
---
Educational programs
We don't have anything to show you here.
---
Collections
We don't have anything to show you here.