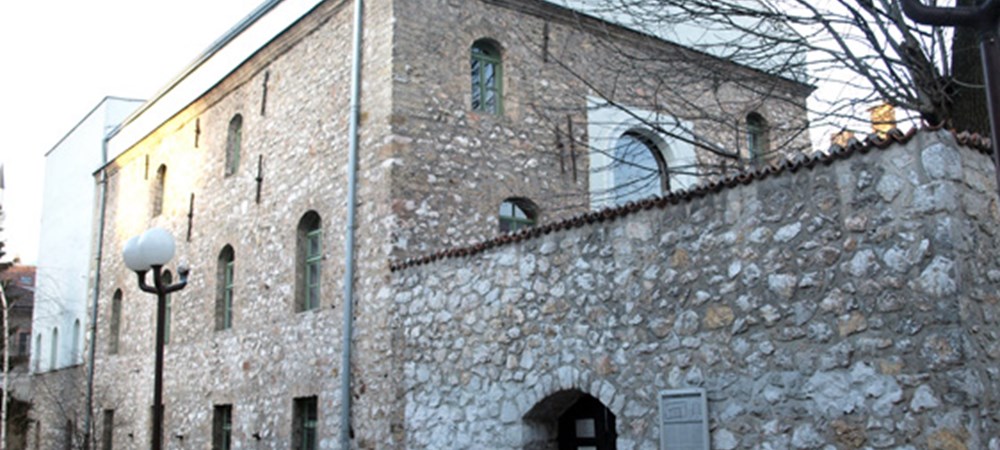 Jewish Museum of Bosnia and Herzegovina
Muzej Jevreja BiH
Within the City Museum of Sarajevo is the Museum of Jews of Bosnia and Herzegovina, situated in the oldest synagogue in Bosnia and Herzegovina. The synagogue, called by the Sephardim Il kal vjezu (the old temple) was built, according to the sigil kept in the Gazi Husref Bey's Library, in 1581. Civil engineers, art historians, as well as the visitors of the temple, admire its elegant and pure, a bit rustic architectural shape. According to their judgement, the synagogue is, by its look, architectural value and, especially, the atmosphere, one of the prettiest museum places in this part of the Balkans.
The Museum of the Jews of Bosnia and Herzegovina was opened in 1966, on the occasion of the 400th anniversary of the Jewish arrival to Sarajevo. The initiator of its foundation was the esteemed hispanist Mr. ph. Samuel Elazar, then the president of the Jewish Community in Sarajevo, with the support of many well-known personalities of Jewish and non Jewish circles.
The exhibition, placed in the ground floor and on two galleries, is composed of some ritual synagogal objects, parts of inheritance of prominent scientists, artists and social activists of Jewish origin, photographs, documents, paintings and maps, objects of glass, metal, textile and wood. This exhibition, though of a rather small volume, made unsystematically and discontinuously but from the museological and aesthetic point of view farly well set, provokes a great interest of both local and foreign visitors.
The authors of the exhibition present the history and achievements of Jewish people in Bosnia and Herzegovina during the period of 400 years, and the exhibits have become a valuable, often the only, source for reconstruction and understanding of Jewish history and culture.
Text source:
http://www.muzejsarajeva.ba/; http://www.sefarad.org/publication/lm/017/light.html
Foto source:
http://www.starigrad.ba/bs/txt_wide.php?id=92&naslov=Kultura
---
Exhibitions and events
We don't have anything to show you here.
---
Educational programs
We don't have anything to show you here.
---
Collections
We don't have anything to show you here.