Historisches Museum Basel - Barfüsserkirche
Power and hegemony, status and rank, values and virtues have been symbolized and rendered visible in the form of badges and symbols since time immemorial. Rich and poor, rulers and subjects, natives and foreigners – they all have their own distinctive insignia. Such badges tell us a lot about those wearing them and the age in which they live.

The history of Basel from the Middle Ages to the present is brought to life in the numerous images, symbols and badges of identity used either by the state or by various social groups on display in the nave. The exhibits include coins minted in Basel, views of the city such as the Merianplan, figures that once adorned the city's fountains and various crests and liveries from the Rathaus. The Basilisk and Lällekönig have long been popular figures, although the exhibit includes more recent items such as the Italian masons' trade union banner and a punk jacket declaring its wearer's allegiance to the AJZ movement.
Other venues
---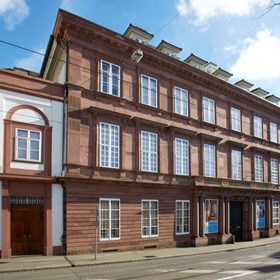 Elisabethenstrasse 27, Basel, Switzerland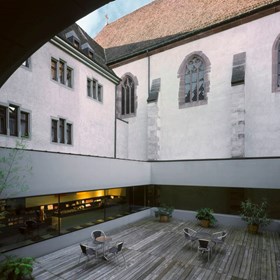 Im Lohnhof 9, Basel, Switzerland
---
Exhibitions and events
We don't have anything to show you here.
---
Educational programs
We don't have anything to show you here.
---
Collections
We don't have anything to show you here.