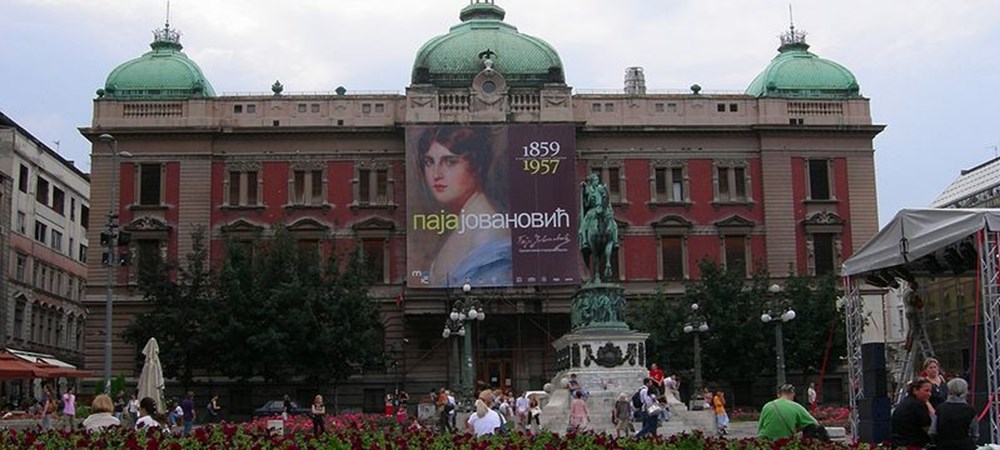 National Museum in Belgrade
Narodni muzej u Beogradu
The National Museum in Belgrade, museum of a complex type, the most significant, the oldest and central Serbian museum, after a hundred and sixty years of growth and development – from collecting rarities to comprehensive presentation of cultural heritage of Serbia, central Balkans and Europe – has 34 archeological, numismatic, artistic and historical collections today.

The Museum's collections have over 400,000 most representative and superior archeological, historical and art works today – the most significant evidence for understanding of archeology and history of art, representing development and changes of civilization in the territory of today's Serbia and its immediate surroundings, from prehistoric times to late medieval period, as well as crucial artistic tendencies and styles, supreme artistic merits in national and European art, from medieval period to contemporary works.

We would like to point out Lepenski Vir (7th millennium B.C.), the Vinca statues (6-5th millennium B.C.), the Dupljaja Chariot (16-13th century B.C.), golden masks from Trebeniste (6th century B.C.), household sets from Jabucje (1st century A.D.), the Belgrade Cameo (4th century), Miroslav's Gospel (12th century), King Radoslav's coins (13th century), medieval frescoes, bowl from Vracevsnica (17th century), paintings of Paja Jovanovic (19th century) or Sava Sumanovic (20th century), obtained mainly through excavation or as gifts from benefactors, who, in the long and rich history of the National Museum, came from the ranks of both rulers and, more often, common citizens. All of them contributed to the National Museum becoming a true symbol of the Serbian culture.

Free every Sunday!
---
Exhibitions and events
We don't have anything to show you here.
---
Educational programs
We don't have anything to show you here.
---
Collections
We don't have anything to show you here.