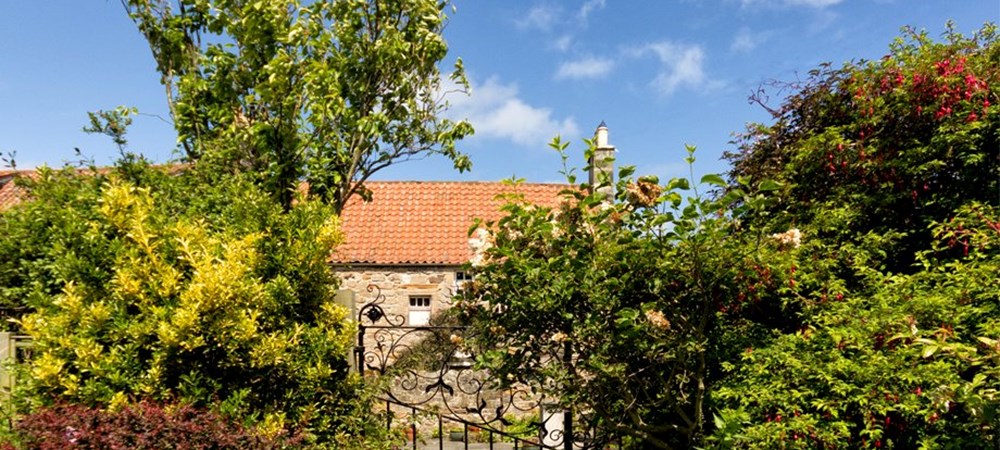 The St Andrews Preservation Trust Museum
The St Andrews Preservation Trust Museum is a small, independent museum situated in a lovely 17th century house in the heart of the town's old fisher quarter, a stone's throw from both the Castle and the Cathedral. As a fisher home, Nos 12-16 North Street were once inhabited by up to twenty people at any one time. During the 1930s, this building and the adjacent building were sympathetically restored by local architect, James H. Scott, and converted into a single family home. Purchased in the 1960s by the Preservation Trust, the building was separated, one half becoming the Trust Museum.

The Museum contains a wealth of fascinating information and objects pertaining to the history of St Andrews and its people. The ground floor is home to permanent displays featuring old St Andrews shops and businesses including grocers, Aikman & Terras, Keith's the Chemist and Duncan's the Dentist. Outside visitors can enjoy a glimpse into the past courtesy of Great Granny's Wash House and a recently restored outside privy. The Museum's award-winning gardens provide the perfect place to relax and enjoy a well-earned rest in secluded and peaceful surroundings.

The Museum collections include fine art, costume, furniture and many other objects with local connections. There is also an important collection of some 10 000 photographs, postcards, slides and glass negatives. These can be viewed by arrangement with the curator and copies can be requested. Visitors can purchase postcards, prints and souvenirs from the Museum Shop as well as a wide variety of publications with a local history flavour.

A recent venture is the 'Museum Juniors' section, providing fun worksheets and competitions for children aged 3-12. The worksheets are specific to each exhibition and have proved very popular with younger visitors.

The Museum mounts several exhibitions each year so there is always something new to see and enjoy. Recent exhibitions include the history of the ancient harbour and the local fishing community, the Victorians, the 1950s and the development of St Andrews from settlement to city.

Information on individual exhibitions and events is available here.
---
Exhibitions and events
We don't have anything to show you here.
---
Educational programs
We don't have anything to show you here.
---
Collections
We don't have anything to show you here.