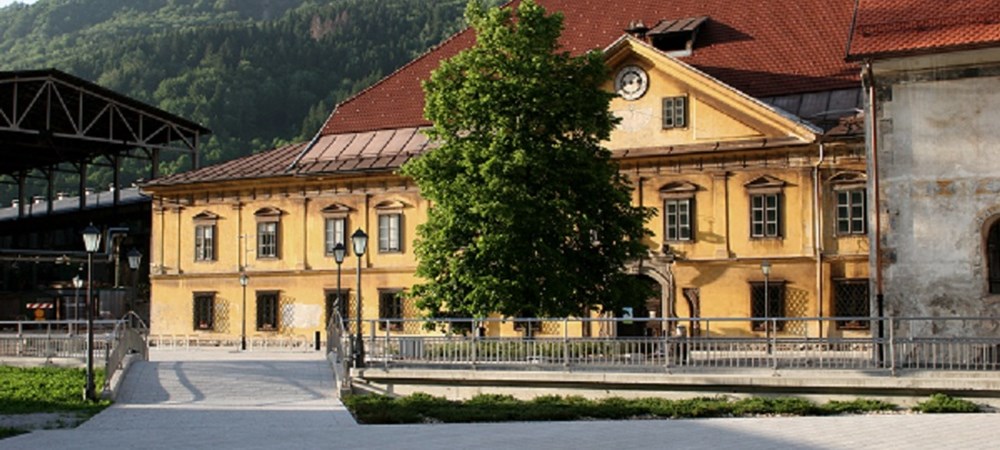 Upper Sava Valley Museum
Gornjesavski muzej Jesenice
The Ironworking and Palaeontological Collection with models and objects presents the history of ironworking and mining in the Gorenjska region, and plant and animal fossils from the Western Karavanken Mountains.

The Ethnological Collection in Kasarna on Stara Sava with a reconstruction of an ironworker's dwelling from the 1930's and 1940's presents the domestic culture and lifestyle of ironworking families in the former workers' settlement in Jesenice. The Kos Mansion hosts a permanent exhibition of the modern history of Jesenice; the gallery on the ground-floor displays various museum and art exhibitions.

The Triglav Museum Collection presents the history of Slovenian mountaineering in the area of the Eastern part of the Julian Alps: from the very first ascents of the Mount Triglav to the 2nd World War.

The Liznjek Homestead is a genuine Slovenian alpine house portraying the folk architecture of the 18th and early 19th century. It was renovated into an ethnological museum with rich furnishings. The basement of the homestead houses a permanent exhibition on the life and work of Josip Vandot, and a gallery for temporary art and museum exhibitions.

The Kajžnk House hosts a reconstruction of a black kitchen; an exhibition of the Rateče garb and regional history; old films on folk ski-jumping in Planica; and handiwork made by the Rateče women. Visitors are also welcome to try out the skijump simulator.
---
Exhibitions and events
We don't have anything to show you here.
---
---