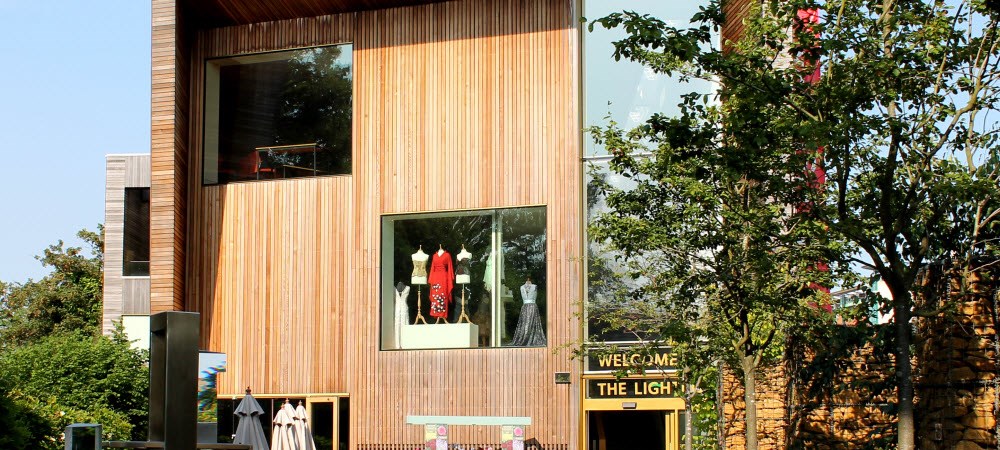 The Lightbox
Whether you're passionate about the arts and history, want activities and fun, or would just like somewhere quiet to relax and think, you'll find it all at The Lightbox, Woking's new gallery and museum.

Designed by Marks Barfield Architects and opened to the public on 15 September, 2007, The Lightbox has some of the most exciting gallery spaces in the South East.

Three stunning galleries host a huge range of exhibitions, changing regularly. These include contemporary art from local and nationally famous artists, and loans from major museums and galleries in the UK and overseas.

The building is also home to Woking's Story, an interactive museum of the town's history. Here you can listen to people's memories of life in Woking and watch historic films. If you're visiting with children (or with your parents!) you'll find plenty to keep them occupied. There are lots of hands-on activities and interactive displays.

You can also enjoy a coffee and slice of delicious cake or lunch in our canalside Café. Afterwards you can browse for a special gift or memento of your visit in our gift shop.

Visitors with disabilities will find the building is easy to use. It has been designed to be one of the most accessible cultural venues in the South East.
---
Exhibitions and events
We don't have anything to show you here.
---
Educational programs
We don't have anything to show you here.
---
Collections
We don't have anything to show you here.