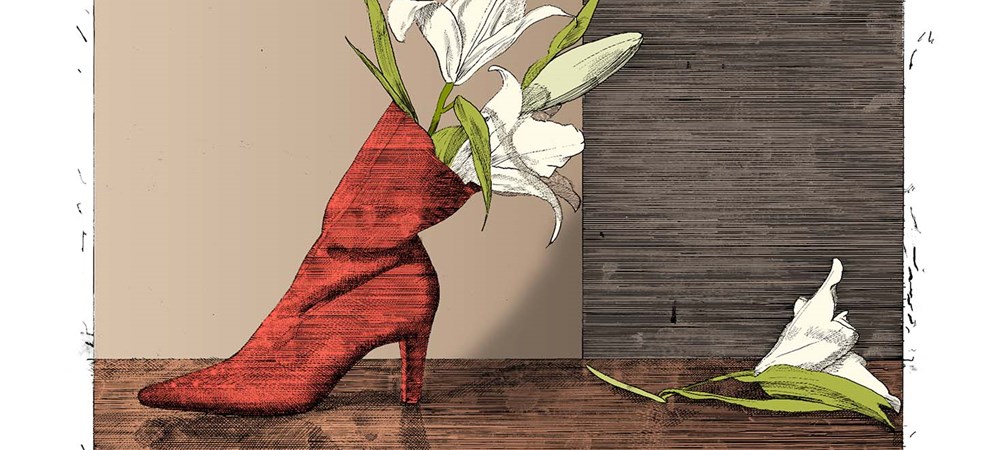 Rudolf Španzel: PINXIT
Vabimo vas na ogled razstave akademskega slikarja Rudolfa Španzla z naslovom PINXIT, ki bo na ogled od četrtka, 3. februarja do petka, 29. aprila 2022 v Atelje Galeriji na Gallusovem nabrežju 29 v Ljubljani.

This overview of works by the academy-trained painter Rudi Španzel, which he himself symbolically dubbed PINXIT or "He has painted", represents a small and intimate exhibition in terms of volume, especially because of the selection of works presented and their formats. However, its well-conceived design and the selected focus of paintings and prints show that it goes far beyond a mere casual insight into part of the oeuvre of one of Slovenia's most intriguing contemporary fine artists. By showcasing paintings and prints from various creative periods, using a wide array of procedures and techniques despite a limited selection of themes, the exhibition takes visitors on a walk through a sort of a Renaissance cabinet of curiosities, where they can explore Španzel's complex conceptual world filled with symbolism.


The artist entered the cultural arena in the 1970s with painting inspired by the aesthetic of neo- or hyperrealism. Even though the new tendencies, characterized by depictions of figures and objects resembling high-resolution photographs and, at least in certain segments, a conceptual relatedness to pop art, established themselves successfully in international art, in Slovenia abstract visions within high modernism seemed to be safer at that time. However, it was precisely in his idiosyncratic realism and masterful drawing that Rudi Španzel found an original and recognizable expression that has marked his entire body of work, which today includes cycles of portraits, still lifes and allegorical compositions. At the technological level of painting, he zealously continued the tradition of the old masters, whereas in printmaking he allowed himself significantly more freedom and experimentation; he was especially fascinated by the new opportunities offered by screen printing and combined techniques.

Judita Krivec Dragan