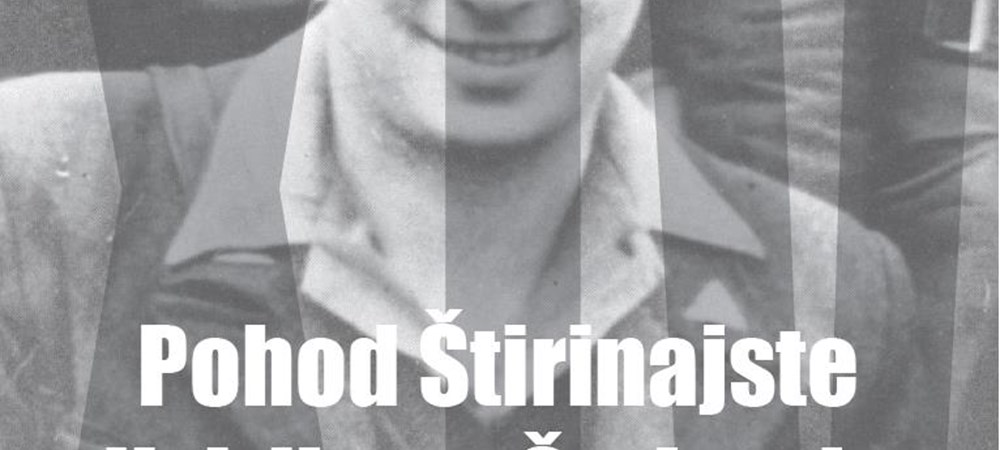 THE 14TH DIVISION ON THE MARCH TOWARDS ŠTAJERSKA
After the Partisan units suffered severe loses in the region of Štajerska in 1942, the armed conflict was gradually reinstated in 1943. To reinforce the national liberation struggle and stimulate mobilisation in Štajerska, at the end of 1943 the staff of the Slovenian liberation movement in agreement with the headquarters of the Yugoslav Partisans decided to send the 14th Division to Štajerska. Comprising the Tomšič, Šercer and Bračič brigades, and a total of 1,112 soldiers, the Division left Suhor in Bela Krajina on 6 January 1944 to begin a 310-km long march across Croatia to Haloze, which would take them an entire month. They went through Žumberak and Turopolje towards the Sava river which they crossed on the night of 14 January. During two night marches, they covered the critical section between the Sava and Moslovačka gora to enter Čazma, the centre of the liberated territory, on 17 January. From there, they departed for the Kalnik area and onwards to the Croatian Zagorje region. When crossing the Croatian territory, the Division experienced no major fighting.
Due to an Ustashe offensive and there being no major Croatian Partisan units in the Croatian Zagorje region, the Division headed for Kozjansko instead of Haloze. In the night from 6 to 7 February 1944, they crossed the Sotla river at Sedlarjevo and entered the region of Štajerska. They were fighting the enemy constantly, and were also awaited by snow and bitter cold. As the Division arrived in Štajerska, the Germans immediately began to gather armed forces, first under the command of Lieutenant Colonel Pallua-Gall, and then Colonel Dr Egon von Treeck. They had 2,850 men to fight the Division.