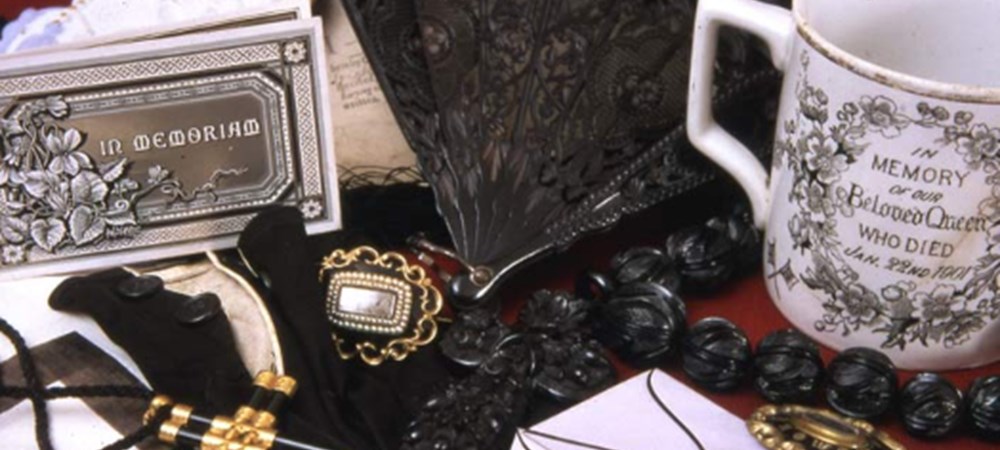 From Cradle to Grave
This exhibition focuses on the history of three rites of passage birth, marriage and death.
Visitors can also see examples of many of the nursery and childcare items used during the last three hundred years including cradles, christening gifts and some superb christening gowns.
Outfits from our collection of wedding clothes make a centrepiece for our weddings theme, together with wedding gifts, trousseau items, and even a Victorian wedding cake.
An Edwardian hearse forms a dramatic centrepiece to the displays about death. There are mourning clothes and jewellery, a funeral biscuit, and coffin furniture from the 18th and 19th centuries.
Text source
Image source