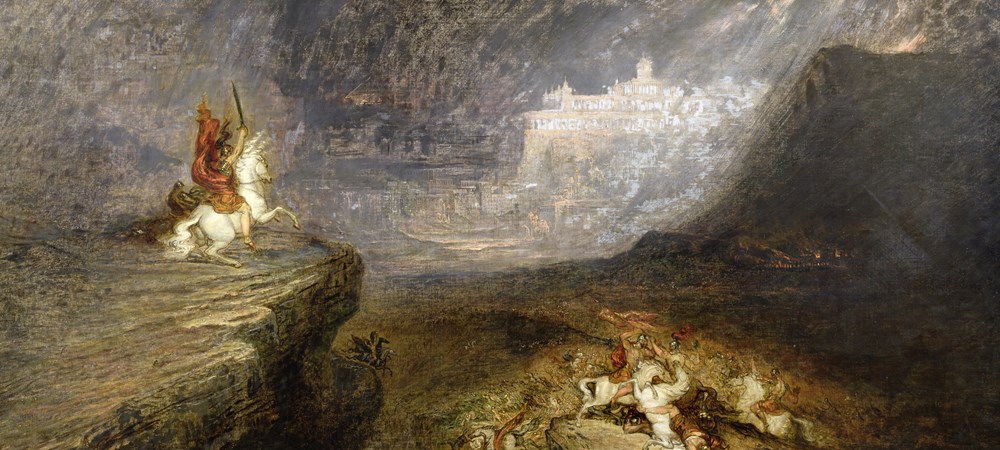 Grand staircases and the long corridor
Torre Abbey boast two grand staircases; The Oak stairs central to the building and a cantilever stone staircase surmounting its entrance hall. Both staircases are hung with the collections more elaborate and large paintings, most notably a Holman hunt and a John Martin. The oak staircase is themed to incorporate Torre Abbeys portrait collection including a miniature display. The cantilever stone stairs hosts painting depicting battle scenes.
The long corridor at the centre of Torre Abbey on the first floor has been interpreted to explore the working practices of an artist. From watercolour, printmaking to sculpture it explores works as they progress from drawing to final pieces.