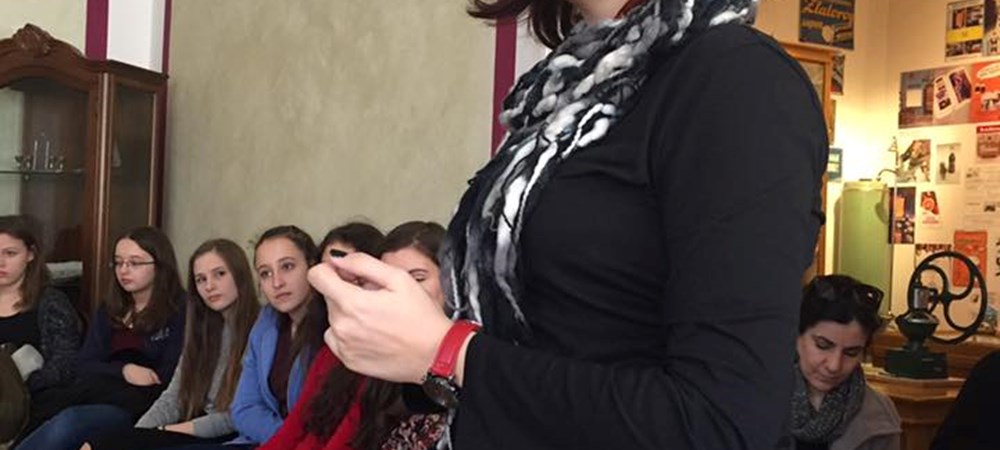 Fences in heads - workshop for school children
We destroy fences and build bridges. Workshop, which was a part of our Museum for peace project, was all about stereotypes about refugees, which are used for fueling hatred and fear of the unknown. Maisa, a musician from Syria (now living in Istanbul) and Mohammad, a doctor from Syria (now working in a restaurant in Netherlands) spoke about their thoughts and feelings, their life in Syria and about what it means to be a refugee.
Children reactions were memorable - WE ARE ALL HUMANS! WE ARE ALL THE SAME!